Jon Cradit, President
Jon Cradit was raised in Martindale, running up and down the river and swimming in it at every chance. He grew up knowing how important the river is and learned how fragile the natural system that supports it is. As a kid, he enjoyed camping with the local scout troop and eventually became a scoutmaster and a committee chair. A graduate of Southwest Texas State with a degree in environmental management, he worked several years for Texas environmental regulatory agencies and then moved to the Edwards Aquifer Authority, where he conducted karst studies and groundwater flow research from Uvalde to Kyle. Jon earned a state license as a Professional Geoscientist and a Registered Sanitarian. His main pastime is caving. He's a member of the state caving organization and a Fellow of the national caving association. He has caved throughout the US and Mexico, enjoying the karst systems from the inside. He and his wife, Lisa, were early members of SMGA and SMRF. Jon has served as a director of SMRF and currently works as part of SMGA's Trail Crew.
Anna Huff, Vice President
As Communications Manager for The Meadows Center for Water and the Environment at Texas State University, Anna Huff is both passionate in her public relations practice and committed to inspiring the next generation of environmental stewards. She received a Bachelor of Science in Public Relations from Texas State University in 2015. She has served as a Board member and a member of the Outreach Committee for SMGA since 2016, where she helps raise awareness about the important work SMGA does to keep greenways and trails accessible to the San Marcos community.
Eric Weeks, Secretary/Treasurer
Born and raised in Austin, Eric Weeks developed a passion for nature while spending time outdoors as a Boy Scout. He earned a Bachelor's in Resource & Environmental Studies from Texas State University in 2014. During his last semester, he obtained a position leading the City of San Marcos' Conservation Crew, mitigating impacts of river recreation. In 2015, Eric was promoted to Habitat Conservation Plan Specialist and later the Discovery Center Coordinator. Eric is passionate about environmental stewardship, particularly invasive plant management and native restoration. He leads monthly natural area volunteer workdays. In his free time, Eric enjoys hiking, gardening, and spending time with his wife and two dogs.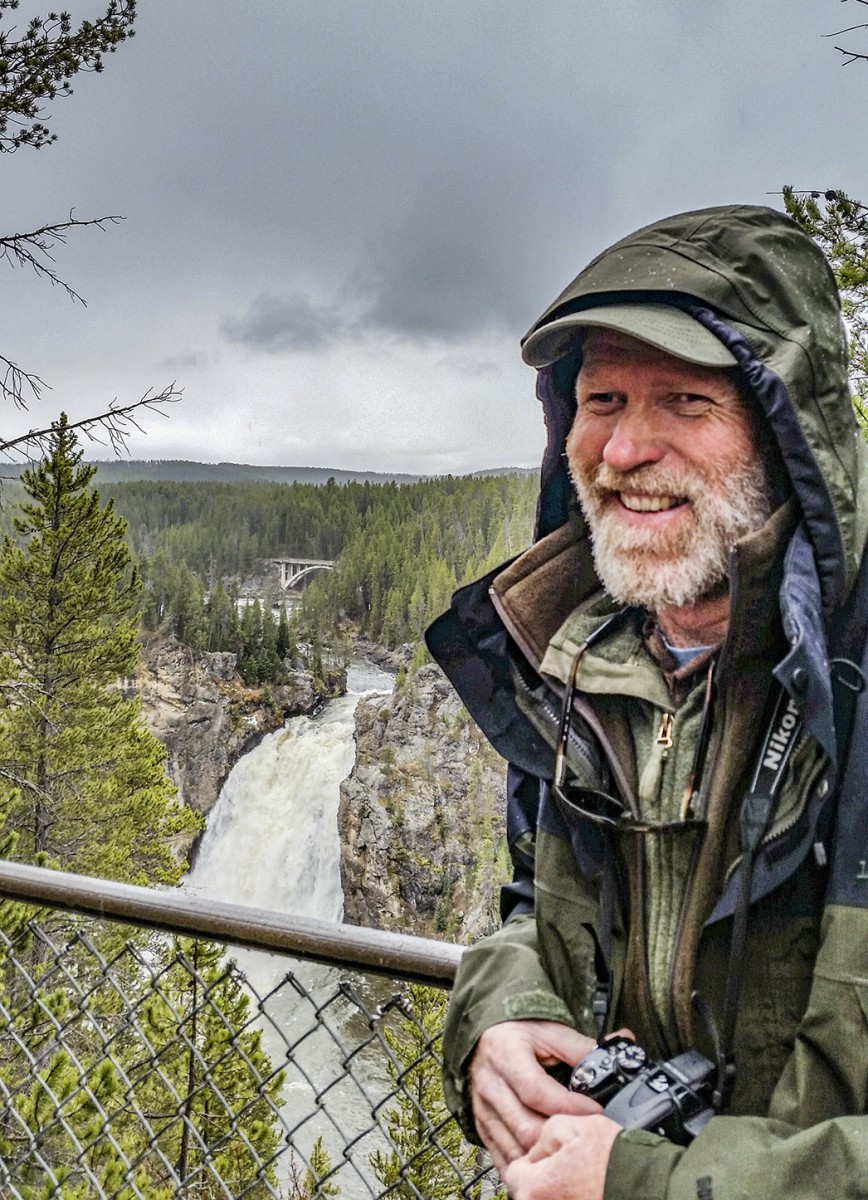 Alan Holzgrafe, Member
Alan Holzgrafe moved to San Marcos in 1984 from Wichita Falls to attend Southwest Texas State University. It was the start of a wonderful relationship with a very special city. It was also the beginning of lifelong friendships oriented around caving, paddling, and enjoying many of the area parks and green spaces. He spent free time caving with the campus caving club, paddling the San Marcos River, participating in river cleanups, and going on many campus Outdoor Center sponsored trips. He worked at the campus Aquatic Biology Department, at the U. S. Fish Hatchery on McCarty Lane, and at the Edwards Aquifer Research and Data Center. He graduated with an accounting degree in 1988. He sees himself more a biologist at heart than an accountant. Since the start of his career took him to Guam, his relationship with San Marcos became a distant one, but he visited every chance he got to pick up where he had left off. In 1995, he returned to Texas to continue and complete his career in San Antonio. Since last summer, he has been working with the SMGA trail crew. He remains eager to spend time and energy on continuing that wonderful relationship with San Marcos and the area that became so special to him in 1984.
Melani Howard, Member
Melani Howard recently retired as the Habitat Conservation Plan Manager for the City of San Marcos and Texas State University.  She began working for the City and University in 1996 after completing her Master's Degree in Aquatic Ecology at Texas State University in 1998. During her career, she implemented multiple federal, state, and local programs throughout the watershed to protect endangered species habitat in the San Marcos River. The programs ranged from removing aquatic and terrestrial invasive species to community litter cleanups and restoration of degraded watersheds.
She has lived in San Marcos for over 30 years and has two children, one grandchild, two dogs, and several cats. Melani thoroughly enjoys the natural areas that were acquired by the city through various partnerships and started volunteering for trail crew duties as soon as she retired.
Aspen Navarro, Member
Born and raised in Central Texas, Aspen Navarro was pulled to the outdoors through sports at a young age and never looked back. Starting in 2012, San Marcos became her home away from home when she began her college career at Texas State University. Aspen has earned a B.S. in Geography Resource and Environmental Studies, an M.S. in Sustainability Studies, and certifications in Geographic Information Science, Water Resources Policy, and Environmental Interpretation, all from Texas State University. In her current position at The Meadows Center for Water and the Environment, she serves as the Watershed Services Program Coordinator, where she oversees the Upper San Marcos River Watershed Protection Plan, the Trash Free Texas program, and the Texas Stream Team Community Science program. In her spare time, Aspen enjoys spoiling her pup, hiking, food, and traveling.
Ben Peck, Member
Ben Peck has been instrumental in SMGA's fundraising efforts over the past year, helping the Board coordinate events and partnerships that raise funds to further our mission. He used to build custom bikes, is an expert welder, and is an enthusiastic member of the trail crew. He works with the SMGA trail crew as much as he can and loves the opportunity to share his excitement and respect for the outdoors.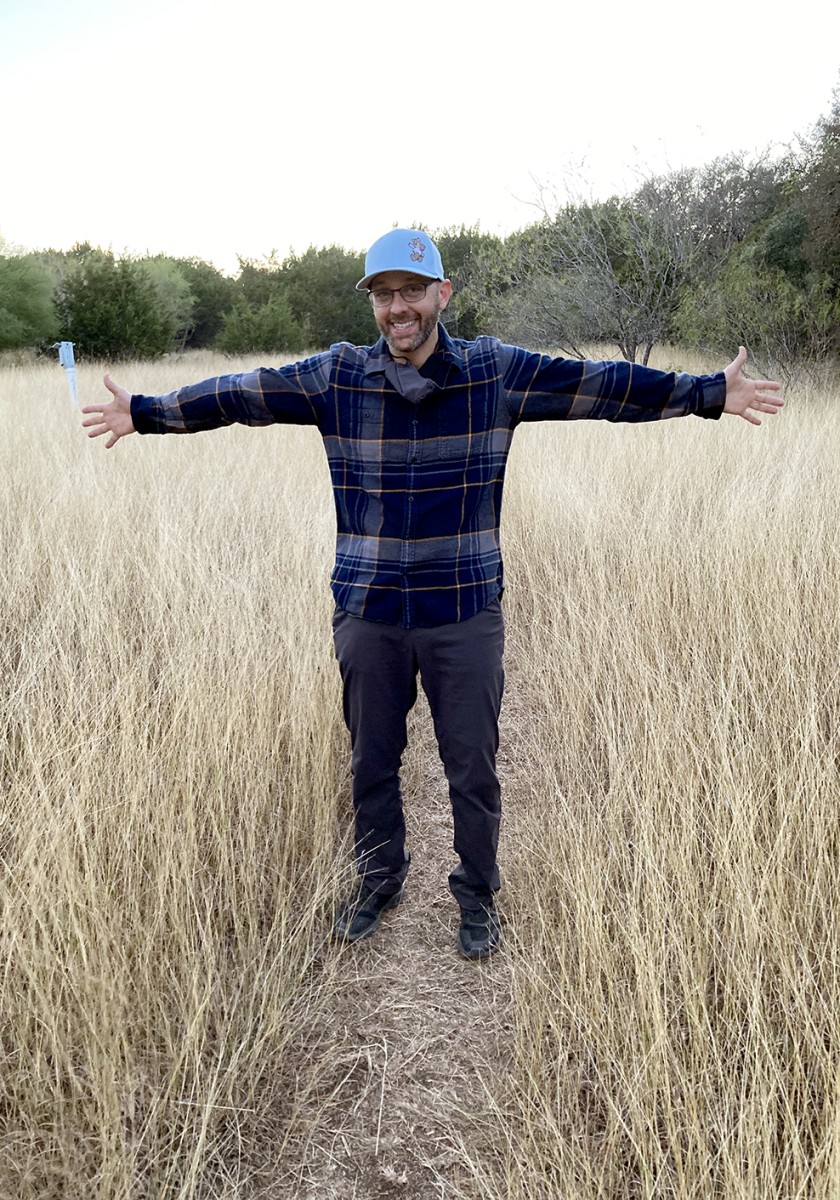 Matt Lewis, Member
Matt Lewis moved to San Marcos from Houston at the age of 15. In 2003, he earned a degree in geography with an emphasis in urban and regional planning from Texas State University, and in 2011, he received his urban design certification and Congress of New Urbanism Accreditation (CNUa) at the University of Miami School of Architecture. Before launching Simplicity Design, Matt spent his public sector career, between 2004-2016, as the Director/ Assistant Director in three of the fastest-growing communities in the nation—Hutto, San Marcos, and Austin. Relevant experience includes leading Vision San Marcos: A River Runs Through Us, winner of the Central Texas APA Current Plan of the Year in 2013, which included extensive public outreach and written to be a concise strategic planning document created for everyday users; and directing the Heart of Hutto Old Town Master Plan & Smart Code, winner of the 2009 Envision Central Texas Community Stewardship Award honoring innovative projects helping to preserve and enhance our region's quality of life, natural resources, and economic vitality. Through Simplicity Design, Matt is committed to preserving the natural environment by enhancing the design and quality of our built environment. Nationally recognized for his award-winning designs, he is considered an industry leader for his ability to establish a community vision through fun and innovative engagement and turn it into a fiscally sustainable reality. Matt spends his free time at the river, on the trails, and at the skatepark.
Greg Moore, Member
Greg grew up in Houston and developed a love of the outdoors when sailing with his dad and camping as a teen in the great parks of Texas. Greg got his bachelor's degree in chemistry at Baylor University, then spent 7 years in Houston at Baylor College of Medicine, where he also completed his residency in Internal Medicine. He semi-retired in March 2021 and began working with the SMGA trail crew on Thursday mornings. He continues to work with Christus Hospice-San Marcos. Greg has lived in San Marcos since 1988. He enjoys the Hill Country and sees the need to preserve greenspace as this area's population expands. He spends time working on his property with an eye toward improving it for local wildlife. He has served as a member of the City Airport Commission and the San Marcos Education Foundation, as an assistant scoutmaster for Troop 112, and as a member of the board of the Upper San Marcos Watershed District and various church committees. He enjoys hiking, sailing, and backpacking. Now that they have time, he and his wife are exploring and hiking parks throughout Texas and the country.
Andrew Nance, Member
Andy Nance is proud to have served on the SMGA Board for the past three years and is looking forward to a second upcoming term. Andy completed his Master of Architecture in 1996, graduating from the University of Texas at Arlington. His interest in architectural ideas and forms prompted him to travel extensively throughout Europe and the United States, visiting many of the great buildings of the world. After graduating, he moved to New York City and worked for Skidmore Owings and Merrill on large-scale international projects. His experience in the city has been an invaluable resource for architectural ideas and strategies. Following New York, Andrew moved to Boulder, Colorado, where he was an integral part of a design build firm, broadening his skill set managing construction projects. In 2002 he returned to Texas and began teaching along with practicing architecture. He has taught at the University of Colorado, the University of Texas at Arlington, San Antonio College, The University of Texas at San Antonio, and at Texas State University (interior design), and continues to work on a variety of project types. Andy moved to San Marcos in 2003 with his wife, Michelle, who teaches at Texas State and was instantly drawn to the newly developing greenbelt spaces around the city. He is currently the chair of the Conservation Committee, which works with the COSM, land owners, and regional conservation partners to identify possible new and existing real estate to better connect our green spaces. Though he is an architect and builder by trade, he really loves connecting with nature on our trails.
Olivia Palomares, Member
Olivia Palomares was born and raised in Paris, Texas. She earned her Bachelor's and Master's degrees from the School of Healthcare Administration at Texas State University. She began her career in the nonprofit sector working with vulnerable groups, which helped her understand that effective marketing is an invaluable tool. Knowing how to get the resources you need, thanks to effective communication, makes a difference. Since working at nonprofits, Olivia has taken on various marketing roles at startups and enjoy the value that the role provides to emerging brands. In her free time, Olivia enjoys spending time on the trails in San Marcos or swimming in the river.