SMGA 2022 Board Candidates Announced
The slate of candidates who have agreed to serve as members of the SMGA Board are Alan Holzgrafe, Matt Lewis, Greg Moore, and Lisa Prewitt.
Members will have an opportunity to vote on this slate at SMGA's annual meeting on March 6. Information about each nominee follows.
---
Alan Holzgrafe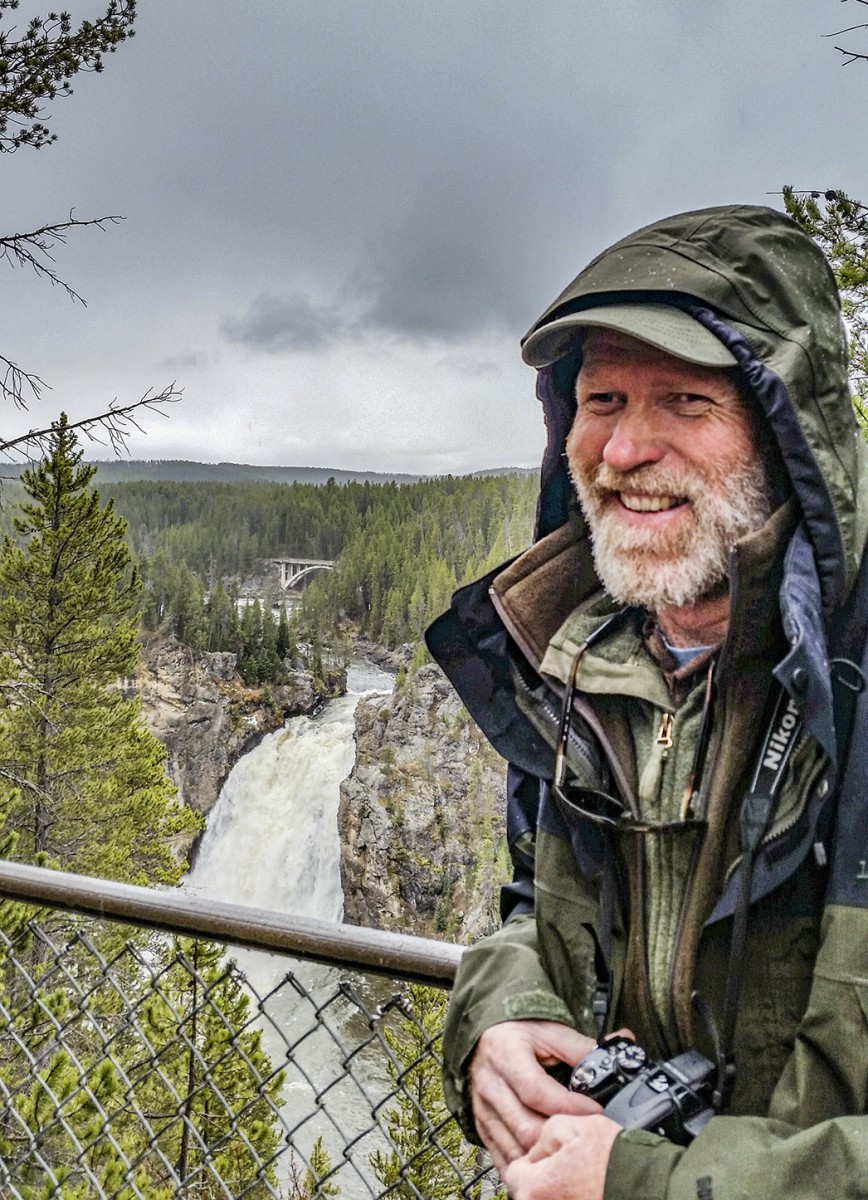 Alan Holzgrafe moved to San Marcos in 1984 from Wichita Falls to attend Southwest Texas State University. It was the start of a wonderful relationship with a very special city. It was also the beginning of lifelong friendships oriented around caving, paddling, and enjoying many of the area parks and green spaces. He spent free time caving with the campus caving club, paddling the San Marcos River, participating in river cleanups, and going on many campus Outdoor Center sponsored trips. He worked at the campus Aquatic Biology Department, at the U. S. Fish Hatchery on McCarty Lane, and the Edwards Aquifer Research and Data Center. He graduated with an accounting degree in 1988. He sees himself more a biologist at heart than an accountant.
Since the start of his career took him to Guam, his relationship with San Marcos became a distant one, but he visited every chance he got to pick up where he had left off. In 1995, he returned to Texas to continue and complete his career in San Antonio. Since last summer he has been working with the SMGA trail crew. He remains eager to spend time and energy on continuing that wonderful relationship with San Marcos and the area that became so special to him in 1984.
---
Matt Lewis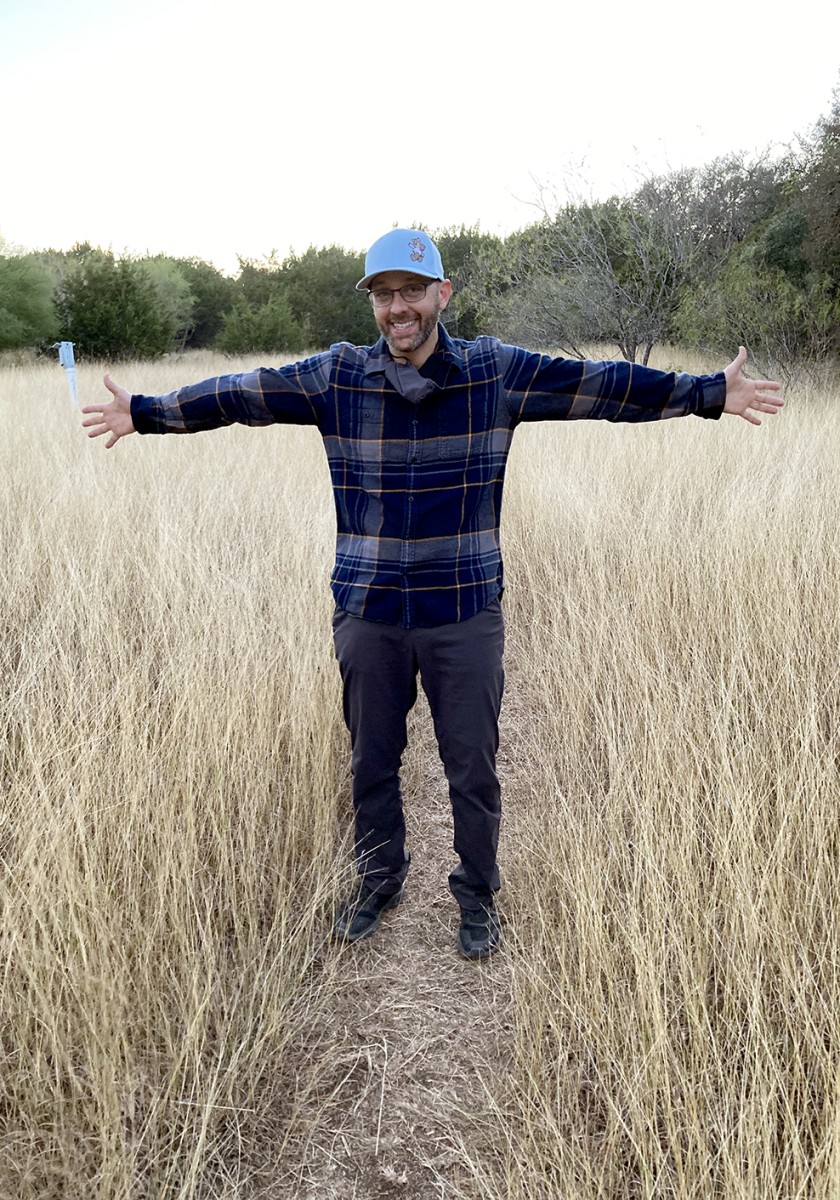 Matt Lewis moved to San Marcos from Houston at the age of 15. In 2003, he earned a degree in geography with an emphasis in urban and regional planning from Texas State University, and in 2011, he received his urban design certification and Congress of New Urbanism Accreditation (CNUa) at the University of Miami, School of Architecture.

Before launching Simplecity.Design, Matt spent his public sector career, between 2004-2016, as the Director/ Assistant Director in three of the fastest growing communities in the nation—Hutto, San Marcos, and Austin. Relevant experience includes leading Vision San Marcos: A River Runs Through Us, winner of the Central Texas APA Current Plan of the Year in 2013, which included extensive public outreach and written to be a concise strategic planning document created for every day users; and directing the Heart of Hutto Old Town Master Plan & Smart Code, winner of the 2009 Envision Central Texas Community Stewardship Award honoring innovative projects helping to preserve and enhance our region's quality of life, natural resources, and economic vitality.  
Through Simplicity.Design, Matt is committed to preserving the natural environment by enhancing the design and quality of our built environment. Nationally recognized for his award-winning designs, he is considered an industry leader for his ability to establish a community vision through fun and innovative engagement and turn it into a fiscally sustainable reality.   
Matt spends his free time at the river, on the trails, and at the skatepark.
---
Greg Moore
Greg grew up in Houston and developed a love of the outdoors when sailing with his dad and camping as a teen in the great parks of Texas. Greg got his bachelor's degree in chemistry at Baylor University, then spent 7 years back in Houston at Baylor College of Medicine, where he also completed his residency in Internal Medicine. He semi-retired in March 2021 and began working with the SMGA trail crew on Thursday mornings. He continues to work with Christus Hospice-San Marcos. 
Greg has lived in San Marcos since 1988. He enjoys the Hill Country and sees the need to preserve greenspace as this area's population expands. He spends time working on his property with an eye toward improving it for local wildlife. He has served as a member of the City Airport Commission and the San Marcos Education Foundation, as an assistant scoutmaster for Troop 112, and as a member of the board of the Upper San Marcos Watershed District and various church committees. He enjoys hiking, sailing, and backpacking. Now that they have time, he and his wife are exploring and hiking parks throughout Texas and the country.
---
Lisa Prewitt
For more than 25 years, Lisa Prewitt has been a resident of San Marcos, where she has raised her 4 children with husband Ron and has grown and operated her landscape business.
Lisa and Ron spend most of their time outdoors, whether working or just for pleasure. When not working, they enjoy gardening, cooling off at the river, biking, and spending time with family.
From 2013 to 2019, Lisa served on the San Marcos City Council, where she supported and advocated city acquisition of green space and preservation of land that will protect our aquifer and create future trails and connectivity for our region. A former Mayor Pro-Tem, Lisa helped write and enact sweeping environmental protections for floodplains, riverbanks, and the aquifer, while preventing development on sensitive land. 
Combining her love for nature, her knowledge in policy making, and decades of experience in landscape contouring and construction, Lisa is looking to engage in community groups to continue this work.